Hi.  My name is Karin.  I am wife to a warrior, homeschooling mom to our beautiful six pack (ages 6 to 16 years), and a Christian.  I am German blooded, American born, southern raised, Speech-Language Pathology educated, military married, daily refined (though I dig my heels in resistance on many days), and Christ redeemed.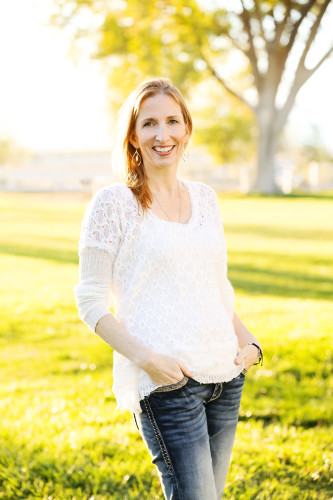 I have written and re-written this "about me" section trying to find the right words to describe myself and the reason I write.  It all sounded like I am a completely put-together woman, who is stepping forward everyday in faith, motherhood, and marriage.  It rang like a fill-in-the-blank for some kind of application.  The truth is, I am trying to step forward everyday – in faith, motherhood, marriage, family, friendship.  The truth is, many days I fall flat on my face, or worse, take a leap backwards.  Frustrating.  It's through the trying that I am learning.  It's not really about the trying – it's about the believing.  Really believing.  The heart change.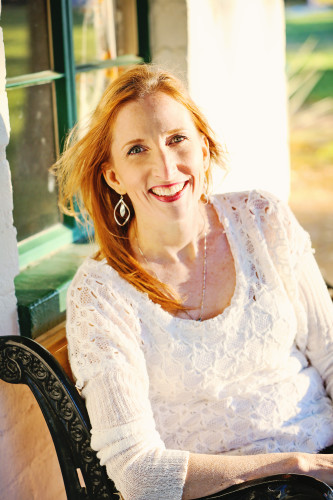 I grew up believing in God, in Jesus, in the Holy Spirit.  I believed, but thought God was floating around out there somewhere while I talked to Him occasionally – usually when I was afraid, or sad, or angry.  I had a "quick pray" routine down pat.  I didn't get the part that the Spirit takes up residence inside me when I accept Him.  I went to church, pretty much, and was baptized at 13.  I am not sure why I asked to be baptized.  I felt drawn to do it (both of my brothers had been baptized as infants – I didn't want to be left out).  Funny how He nudges when we don't even know it.
I love my precious six pack of kiddos and my incredible husband like crazy.  Every last one of them has driven me so far from sanity I can barely make out its outline in the rearview mirror.  Every last one of them is why I thank God everyday I can stay home to teach them and care for them.  Every last one of them is why I write.  I didn't get it until I was 36 years old.  I didn't get that Jesus is closer to me than my next breath – my next heartbeat.  He is right here guiding me, if I would just be quiet long enough to listen.
I write because it makes me think about Him more.  He speaks to me through the scripture I read and include along with the words I have written. I didn't read the Bible until I was 36 years old.  I thought that was for the pastors, preachers, and priests.  I have a master's degree, but thought I wasn't smart enough to "get" the Bible.  I joined a Bible study group (which I used to think was for those "prefect-ish" types… quite intimidating).  What I found was the Bible got me.  The words grabbed hold of me and drew me right to God.  He wasn't waiting for my mind to get it; He was waiting for my heart.  He was waiting for me to knock.
I write to journal my journey with Him.  I write for my children to someday read the thoughts in Mama's mind.  I want them to see Mom isn't only the t-shirt wearing, meal-cooking, laundry-doing, homeschooling, Daddy-hugging, house-cleaning, order-barking, diaper-changing, kid-loving woman they want to sing them to sleep at night.  I want them to see – Mom is God-seeking above it all.  I want them to seek Him – long before the age I finally found Him.  Really found Him.
I write to find the joy and beauty in my daily sunrise – to give thanks to the risen Son. I will keep this place as real as a flat screen will allow.  I am honored you have stopped by to read about this mom's journey with a six pack.
First, I do not sit down at my desk to put into verse something that is already clear in my mind. If it were clear in my mind, I should have no incentive or need to write about it. We do not write in order to be understood; we write in order to understand. 

CS Lewis
James 4:8
Come near to God and he will come near to you.
***Do you wonder if your story matters?  I had the joy of being interviewed by Lisa Buffaloe of Living Joyfully Free Radio.  Lisa is an amazing woman who, through her interviews, shares incredible God stories on her radio show.  We talked about the ways God pursues us, and in this pursuit – we all have stories that matter.   Click here to listen.***