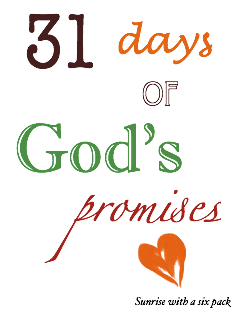 PROMISE #19 ~ HOPE
Hey girl.
Her sweet southern-ness flowed through the line.
It was dinnertime… one of those dinner times that everyone was actually sitting down.  All six squirmy kids and two weary wardens.
 I got your book.
I glanced at my husband and whispered her name.  He nodded, touching my arm…
 Go, talk to her.
I slid onto the corner chair, this attempt to hide from the sadness.  My voice instantly took on the familiar cadence of what seemed a lifetime ago.  The tune of the south rolling from my lips came easily as I talked with my dear friend.
Have you had a chance to look at it?  It's really great… it really makes me hopeful… gets me almost excited.  You know, for when… well, someday.
I had sent her Randy Alcorn's book Heaven.  I poured through it the year before.  I don't remember exactly what brought me to reading it, but through the rearview… the time was closer than it appeared.
I haven't read it yet, but my honey has already picked it up.  He loves it.  I'm going to read it as soon as I get a chance.
We talked a while.  At first, about all things normal.  Kids.  Husbands.  The used-to-be's.  The remember-when's.  We laughed.  We had always laughed… the kind that grips your side and makes you think life will always feel this good.
We talked about God.  The past couple of years… the years she wore pink and fought hard… these years we talked about Him more than anything else.  Funny, in 20 years, we had never really talked about Him at all.  Now, His name would not stay long from our lips.
 I just want you to know…
She choked the words, this woman who defined strength and emotional control (except for when she fought with her dear sister, every bit as southern and stubborn as she).
 I just want you to know… you've been a great friend to me.
My brimming tears broke their barrier and flowed.
You've always been there for me, supported me, even though we have lived far apart.  I just want you to know, I am grateful for you.  For your friendship.  I love you.
My own words caught in my throat.  This, the woman I had known half of her life… the one who split my sides with humor… the one who had been my cohort in the madness of twenty-something.  She just wasn't one to spill her verbal love out, so seriously.
I knew.  I knew what it meant.
I saw her a few more times.  I saw the illness take her strength.  Her eyes never lost their sparkle.  In fact, towards the end… I saw a very new light in them.
She never did read the book Heaven.  She went to see it first hand.
I picked up my pen (rather, my keyboard) again, after she went.  The plan was not to write of sadness, but of hope.  Of friendship.  Of the travels with fellow sojourners.  Sisters of the faith.  This faith that came to meet me in my adulthood… the faith that had been barely visible in my youth.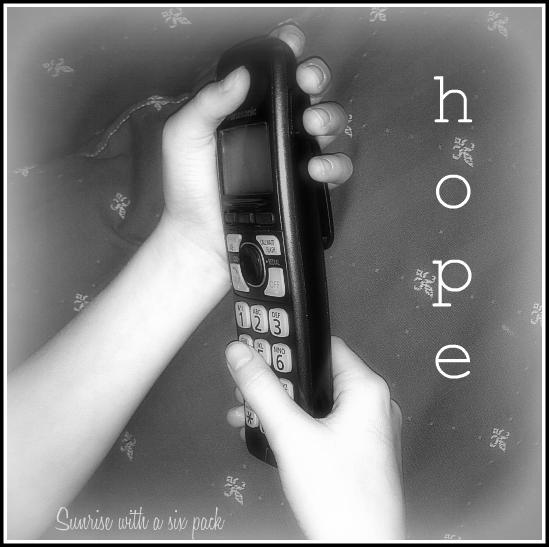 I think about my girl every day.  The site of a bird, the wings of a dragonfly… they were her favorite… mostly I remember her words.
The thing I have learned, Karin, the thing I know now… He is always here.  No matter how bad the news is… it will always be ok.  No matter when the hope I have is dashed with more bad news… it will always be ok.  Even when I die… it will always be ok.
I am a writer of words.  I watch my life through the words I write.  I re-live the moments and sort them like my 10 baskets of laundry.  I see Him in the details.  The detail of every word, of every community, of every friendship.  All for His glory.  It will always be ok.
She said so.
He says so.
PROMISE #19 ~ God promises us hope.
Hebrews 10:22-24
let us draw near to God with a sincere heart in full assurance of faith, having our hearts sprinkled to cleanse us from a guilty conscience and having our bodies washed with pure water.  Let us hold unswervingly to the hope we profess, for he who promised is faithful.  And let us consider how we may spur one another on toward love and good deeds.