I hear their little voices ringing in the background. My head is starting to hurt. I hear the beep of the microwave reminding me the coffee from this morning has been reheated… again. And here I sit looking for revelation in a keyboard. I forgot again. Stop and pray and ask…
I'm listening to The Proof of Your Love and I remember now… 15 years ago.
Let my life be the proof of Your love.
I remember the vows this war bride took in a dimly lit church on a cold winter Saturday night in January. It was only months after I met him. Only months after our engagement. Only months after the first deployment. Separated from this man I loved and planned to marry – and I didn't even know yet. I didn't know how much things would change.
I called the Scottish priest on the phone. It was Saturday afternoon. Just the night before, our squadron commander pulled me aside, knowing we were planning a wedding,
They are leaving days from now. I just want you to know… in case you feel like you need to make plans.
The story is familiar to many military brides. The marriage… followed by the wedding.
I remember when we fell head over heels in just weeks… days, really. He pulled me close and told me of the risks of loving a warrior. You can lose more than your heart, you know. He wanted me to be sure – to give me one more chance to bail. You could have sooner cut my heart from my chest. I was in… for the long haul. Of course we don't know what the long haul is when we hitch up our trailers.
The priest in his thick Scottish voice laughed,
Don't marry him!
I laughed, relieved to find humor in the moment. He continued,
When is he leaving?
I answered, not quite believing the road we were on,
Only a few days now. Tuesday, I think. Will you marry us?
His tone took a note of warm sincerity,
Of course I will, my dear. Come to mass tonight. Six o'clock. Stay after everyone leaves. I'll clear the church quickly and we'll marry you then.
My head was spinning, but my heart beat steadily. The fast sure resolve in this beating chest reassured me. We don't much need our heads in moments like this. They just get in the way. The heart – all things flow from this pumping organ.
We drove in the darkness toward the old brick church in the middle of our small southern town. Both sets of eyes facing forward as he reached for my hand. There is something about taking the grandeur out of a wedding; wearing a black skirt with a tan sweater, holding hands in the dark of night while you drive toward your wedding vows, that reminds you why you are jumping into this unknown. The proof of your love.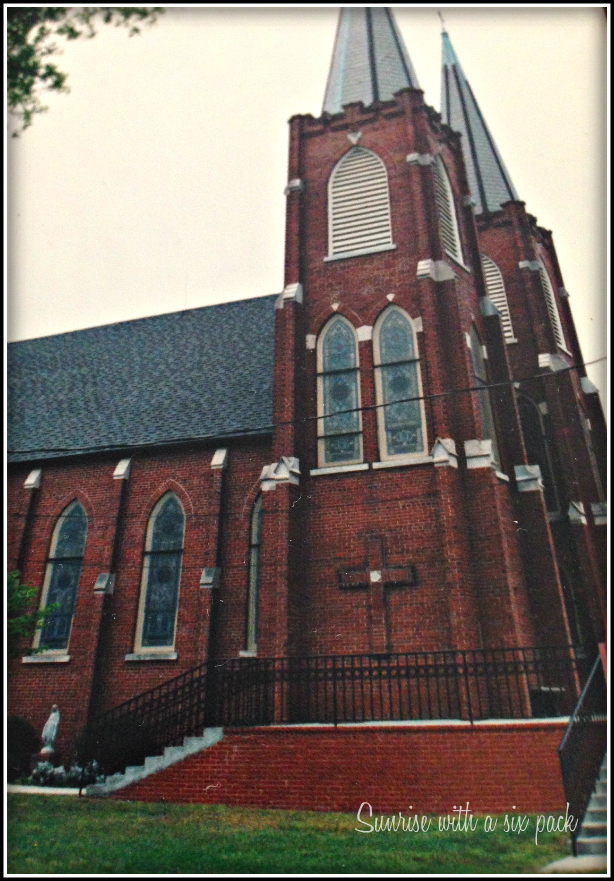 The service murmured in the back of our thoughts while we smiled knowingly at each other. He squeezed my hand tighter as he tilted his head toward the stained glass to our right. Marriage. The kaleidoscope of carefully placed mosaics glowed above us. Marriage. That's what it said under the intricate hands that grasped each other – just like ours.
The service ended; our hearts raced. This fiery Scottish priest beamed and patted backs as he hurriedly ushered the masses to the door. He glanced over to us and smiled. The reassuring smile of man whose heart is driven by God,
I'd like for you to meet someone. I asked them to stay behind. We need witnesses, you know.
I didn't know. I'd never done this bride thing before,
Oh, yes, of course.
We turned and smiled at the couple standing by the pews. They wore jeans and jackets and grinned at us wide-eyed.
The wife smiled sheepishly,
I would have worn something nicer than jeans if I had known we were going to a wedding tonight.
I laughed,
I haven't known much longer than you.
We walked toward the altar and I looked up at the crucifix. The dim candlelight flickered time to a standstill. One of those moments that time becomes meaningless. The cross above us – the only other Witness to this union.
The moment hung in the air with the vows we pledged and the prayers we prayed. Our hearts beat a steady drum. Shaking hands placed the Claddagh of our wedding bands – friendship, love, and loyalty.
And the candles flickered. The proof of our love.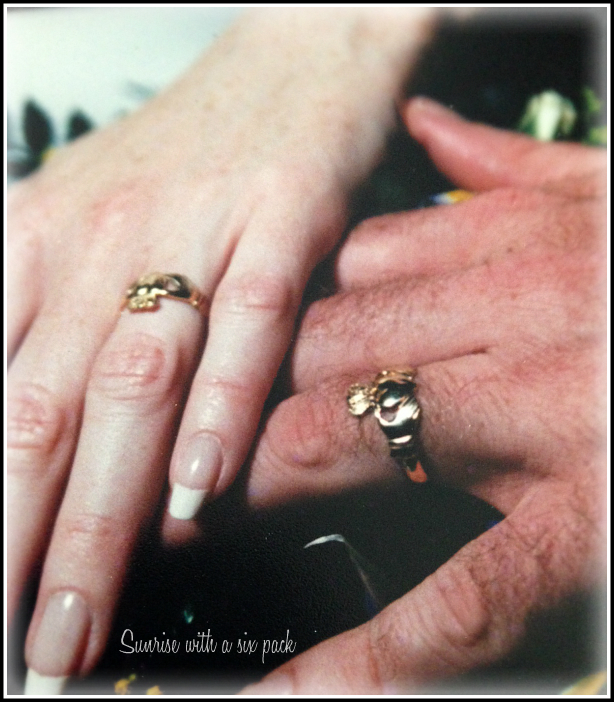 I looked up. His body nailed to that cross. I didn't know much about the Man who hung above us. I knew enough to bring me into this House wrapped in glistening stained glass. I didn't know much about Him then, even as the proof of His love hung before my newly married eyes.
I didn't know much about hitching a wagon to a warrior's life or the real meaning behind these sworn vows.
I didn't know much about hearts melting together and living oceans apart over and over again.
I didn't know much about love forming life and the patter of feet all over a home.
I didn't know much about the stubbornness of self and pride and all the things that bring us to collide.
I didn't know much about being willing to die for the new life that comes from this union under a cross – or being married to a man willing to die for a country.
I didn't know love is good, love is hard, love is sacrifice.
I didn't know much of anything, really.
I didn't know the proof of love had been written Ages ago.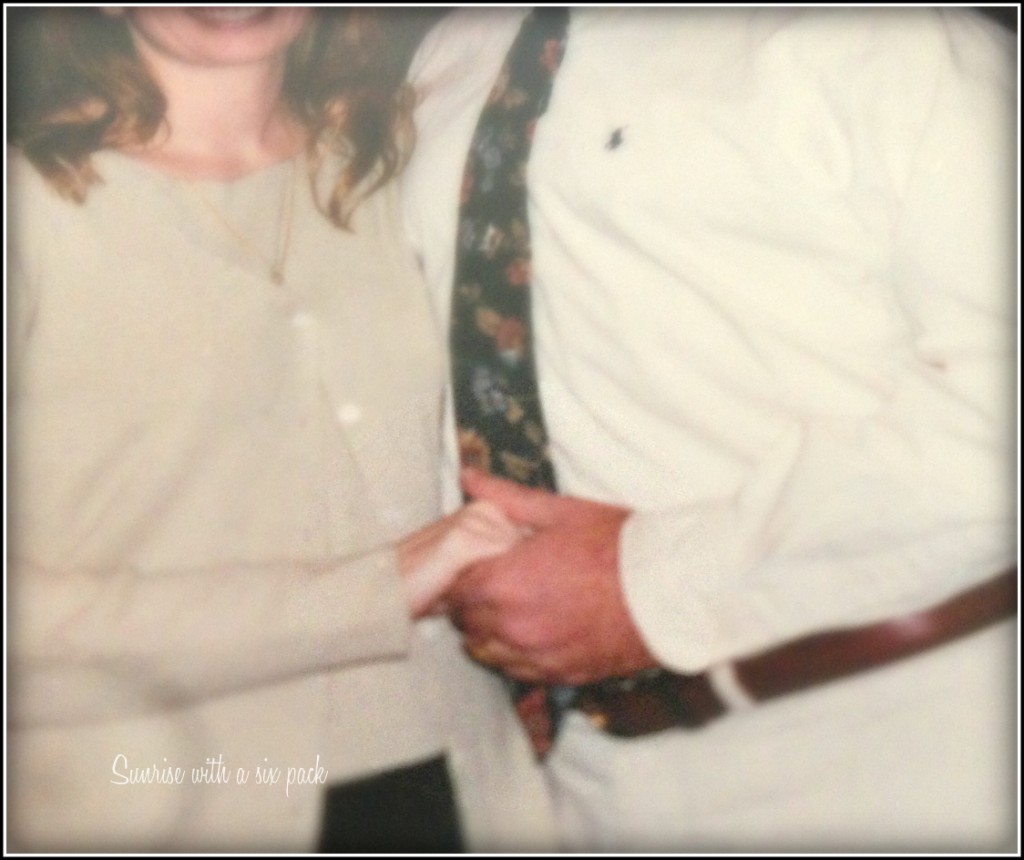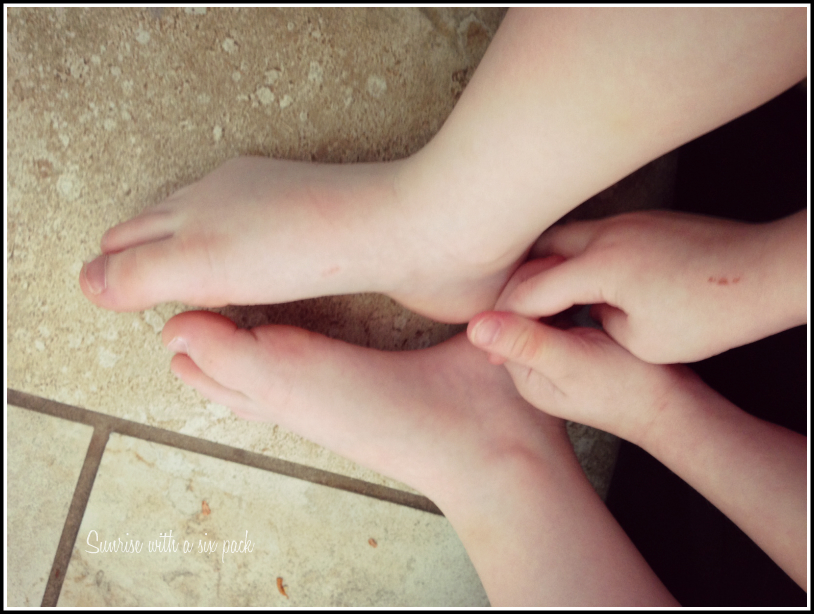 Faith is funny that way. It breathes life when you don't even know you are breathing.
It enters that moment you are willing to bend a knee on an altar – even when you don't quite know Whom you are bending a knee to.
It fills you up when you just begin to bow.
It enters your soul when you ask,
Who are You?
It was 15 years ago today. This war bride story of mine.
And all the while, the Son of Man has looked down and poured out the proof of His love.
And it doesn't matter if we get it.
He. gets. us.
And we bend our knees and we bow…
and we whisper…
Thank You.
1 Corinthians 13:4-7, 13
Love is patient, love is kind. It does not envy, it does not boast, it is not proud. It is not rude, it is not self-seeking, it is not easily angered, it keeps no record of wrongs. Love does not delight in evil but rejoices with the truth. It always protects, always trusts, always hopes, always perseveres…
And now these three remain: faith, hope and love. But the greatest of these is love.