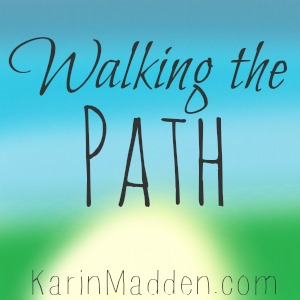 She tells me she won't get there to say goodbye. She's too far away and being a military wife flying solo right now doesn't lend itself to quick getaways.
I can feel her heartache even in the tiny black and white font popping up on the screen.
They just found out and it's not a matter of if… but, when.
The cancer has ravaged her body and this woman she has known all her life – this mother to her own father – is leaving soon.
I know she wants to see my Grandpa again. They married when she was 16. They had an amazing life.
This dear soul in my friend's life is going Home. And missing the goodbye is hard.
And then there's a wife. She's burying her husband today. He was too young, and they have young daughters.
He got up one morning and went to work. Just a simple sortie that day. An out-and-back. But his Eagle slipped the bounds of earth. And he went Home.
She didn't get to say goodbye. And it's crushing our souls.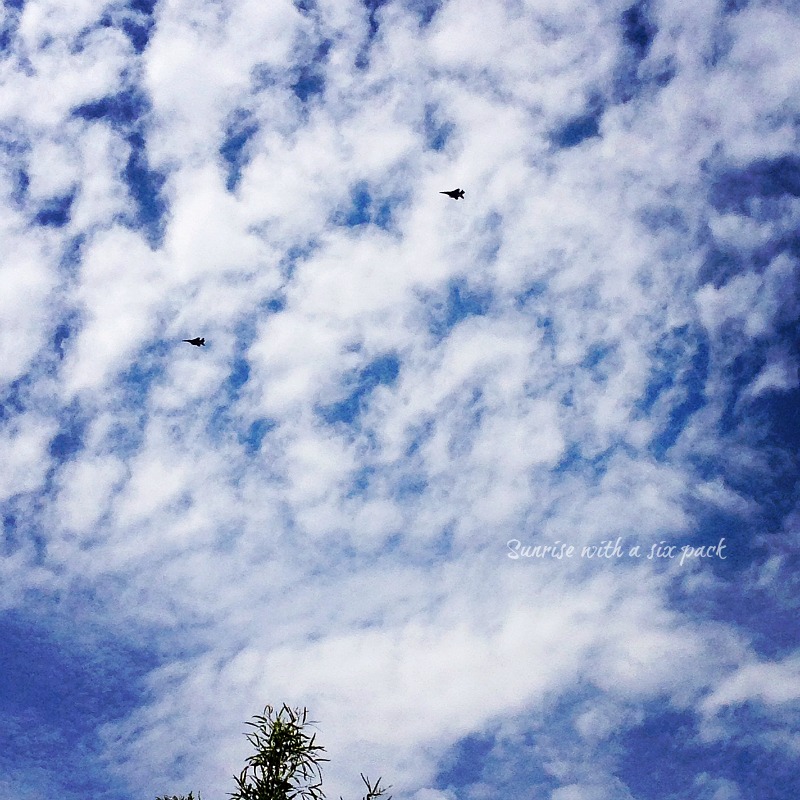 Another friend. A wife. Today is his birthday. I see his face scroll across my screen and smile as she sends him birthday wishes. They have two daughters and it was years ago. A sortie, a plane crash, and that knock at the door. I think of that jet going down – as his spirit went up. Suddenly gone.
She married again and had more beautiful children. Because this life keeps going, even when we don't get to say goodbye. The world keeps spinning and we keep walking. We walk our paths and try not to faint.
It's been two and a half years. My girl went Home. I think of the last breath she drew and then let go. Here. Then, suddenly gone. She suffered and when I heard the news a wave of sorrow and relief washed over me at the same time. She told me,
It will always be ok. Even when I die… it will be ok.
I didn't get to say goodbye. I saved her last message. I scroll past her name, but don't push play. Hearing her voice scrapes the scab from that wound, and I know where she is. She said it would be ok. Her husband married again. They combined two families of hurting children to make a whole again. And I sink to my knees in thanks. She said it would be ok, and it is.
Another dear friend told me about her best friend. It's been six years today. A tragedy. Another life lost too soon. And it wrecked her. I think about how she collapsed in the airport when she heard why her friend didn't make the flight. She died on impact. Here. And suddenly, gone. Their reunion wouldn't take place. She didn't get to say goodbye.
We hear it all the time.
You just never know. 
We don't know when the hour is upon us, until we look back in gut wrenching sorrow and whisper,
I didn't get to say goodbye.
And it slices right to our core. Our souls take a hit and we wonder if anything will ever be ok again.
But, it will.
It will because my girl knew something I suppose a soul facing death comes to know. This isn't the end.
Not in an I-just-want-to-say-something-to-make-you-feel-better way. No. Not that.
The Truth doesn't need our approval or belief to be true. It stands on its own. It just is. Truth.
It is not the end. This is the beginning. And our aching hearts and burdened souls have to hold onto this like it's life itself.
This is not the end. The departure isn't the end. It is the beginning.
A celebration awaits. A party we can't begin to wrap our human minds around. And we will join in when that hour arrives.
This is not home. The Truth whispers to our aching souls,
I am here.
The Truth doesn't have to scream or cry or convince or cajole. The Truth simply waits for our eyes to open and our hearts to know,
I am here.
The separation aches in our bones, but we can know this – goodbye is,
Welcome Home.
John 14:1-3
"Do not let your hearts be troubled. You believe in God; believe also in me. My Father's house has many rooms; if that were not so, would I have told you that I am going there to prepare a place for you? And if I go and prepare a place for you, I will come back and take you to be with me that you also may be where I am.