PROMISE #23 ~ WE ARE NOT ALONE
When you are feeling alone…
Haven't you felt like, no matter how hard you try, no matter how fervently you seek truth, no matter how heartfelt your desire for peace… you are alone.
Have you wondered where your back up is?
Have you perhaps even wondered… where God is?
I have.  I'm not proud of that.  But, it's the truth.
Just when things get a little dicey.  A little bit uncomfortable.
Just when things don't fit well, or work out just right.
I want instant gratification.  

An immediate God nod.
Ridiculous, I know.  But, true.
When peace eludes your life, your family, your heart.  Do you think… where are You?  Why aren't You fixing this… faster?
What to do when you have been wronged?
I puzzled over this.  I knew there had to be an answer for this.  Somewhere in there.
My natural inclination is to throw spears, take stabs, slash with a brutal tongue.  This doesn't sit very well.  In my searching, I realize it is not meant to sit well.  It isn't meant to sit at all.  We bind ourselves up with messy, misshapen bandages in this attempt to soothe our own wounded hearts.
The self-made bandages are not meant to hold.  They are meant to be loose.  Set free for the healing… by the only Healer.
The alone thing… we are not meant to face these battles of truth alone.  We are instructed to arm ourselves with brothers… or sisters…
… 'every matter may be established by the testimony of two or three witnesses.'

(Matthew 18:16)
So, sigh of great relief, we do not have to go this alone.  We are meant to bring our wounds, our strife, our woes… to Him.  Not alone… but, with another.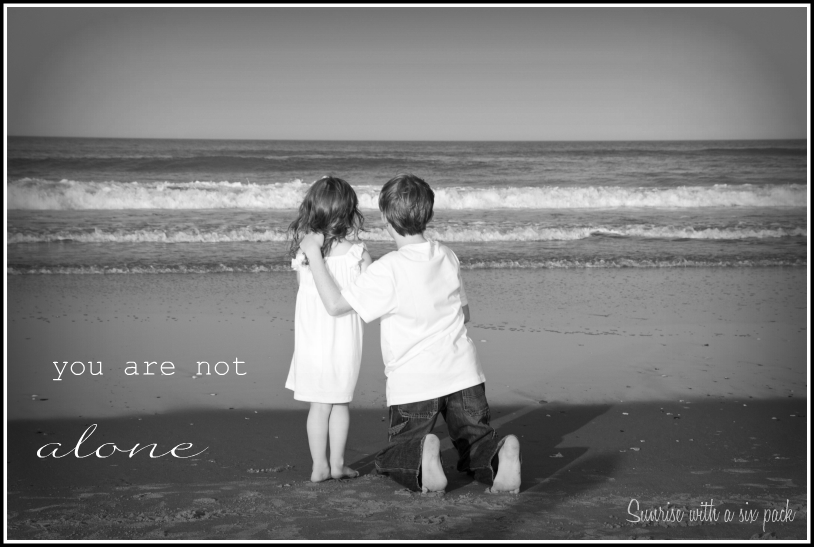 And, just when we think we are alone… we are not.  He is here.
Healing in His time… expecting our obedience, and patience… in the process.
He makes a promise to us in this place of questioning, wondering, hurting…
We are not alone.
PROMISE #23 ~ God promises He is with us when two, or three, come together in His name.
Matthew 18:20
For where two or three come together in my name, there am I with them.