#3 ~ TRUST
Sometimes there are no words.
Sometimes the words just will not paint the portrait I see in my mind's eye.
I am at a loss.  Nothing can frame the thoughts… answer the question… calm the soul.
The current pulls hungrily at my ankles… prying me from the Rock.
I close my eyes…
the whisper…
shhh

trust
No words.
Then, His words…
when you are on your beds, search your hearts and be silent.  Offer right sacrifices and trust in the Lord.

(Psalm 4:4-5)
Trust.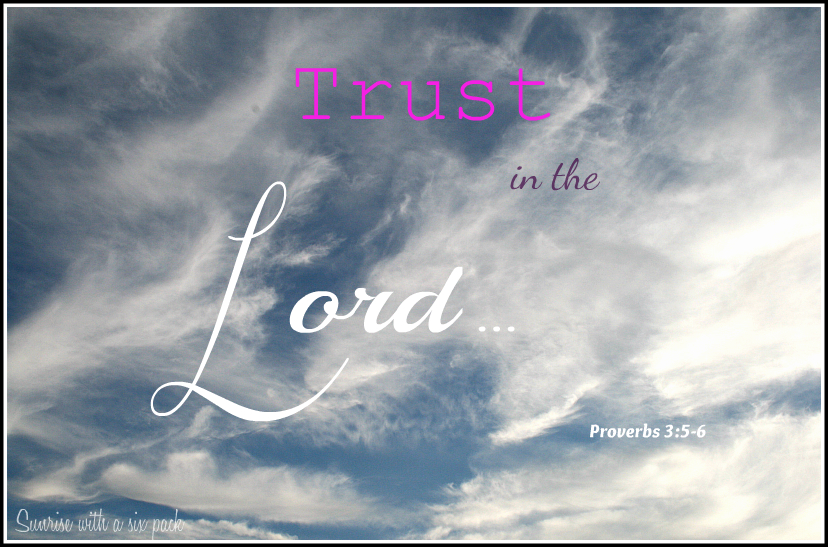 T ell Him all of it.  All.  Of.  It.  (even if the words won't form out loud)
R each for His hands (know he will take yours)
U sher the doubt to the door (then, slam it… and lock it)
S eek His will ~ not yours (note to self: fit your will into His, not vice versa)
T ake the straight path ~ He has promised it
PROMISE #3 ~ Trust God.
Proverbs 3:5-6
Trust in the Lord with all your heart and lean not on your own understanding; in all your ways acknowledge him, and he will make your paths straight.