I love to learn about other people. I love the quirky stuff the most. The things that make us real, and really interesting. The truth is in the details; the -isms make us who we are.
The Declare Conference hosts have started a list of 4 x 4 of 4 things. A little get-to-know-you before we walk into a room of faces we have only seen online. So, here's my list of 4's: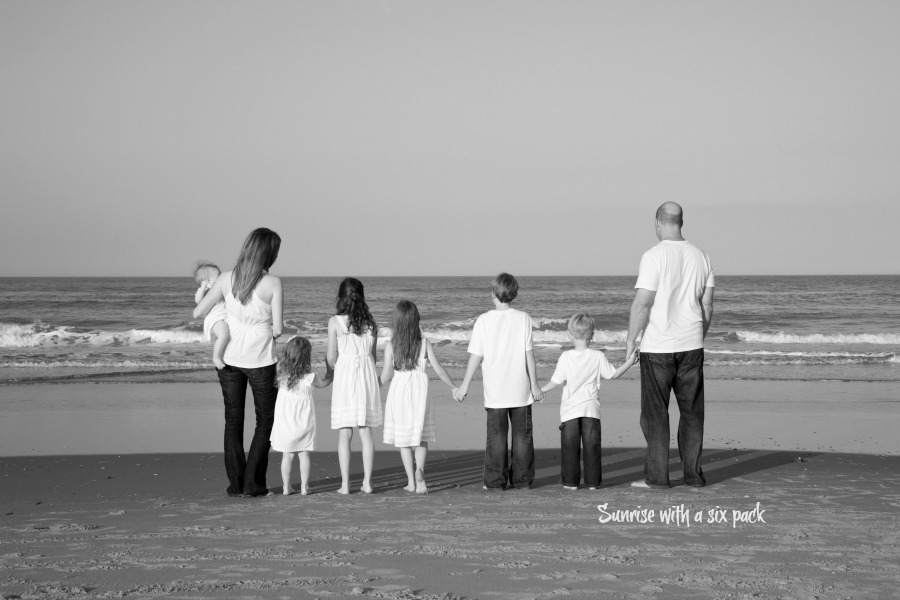 4 Things About Me:
I've been married to an Air Force fighter pilot since 1999. We dated for two months and got engaged in Ireland. He has been deployed 11 times (absence does make the heart grow fonder, but I much prefer when he is home). I married my warrior twice (war bride the first time). Same Scottish priest with the cowboy boots and same altar both times… (I'm shooting for a third time – in Hawaii).
I am fluent in German (spoke it before English). I could get by in very slow French. I was born and raised in the south. My accent is pretty much a non-accent, unless I am tired. Then, my southern drawl tends to sneak out.
I thought I would have 3 kids. I was right – twice. We have 6 awesome kids (two boys and four girls) whom we affectionately call our six-pack.
I am terrified of heights. Terrified. Makes me dizzy and weak in the knees. I'm not so much afraid that I'll fall, but more that I will forget I'm up high and accidentally step off (or jump). Strange, I know.
4 Of My Endearing Quirks:
My eyes change colors – green, blue, and grayish. When I've been crying, they are most definitely green.
I LOVE to laugh – but don't love stand-up comedy (unless they are really, really funny).
I don't like overhead lighting. I love natural light. My husband wonders why I like to live in the dark, and I have to re-explain that I just don't like spotlights. I like cozy light.
I am a redhead, and my temper has much improved over the years (just ask my kids).
4 Things About My Blog & Writing:
I started blogging at the beginning of 2012. My blog is part of my spiritual journey and something I want to leave with my kids. If it helps others along the way, I thank God for it.
I've been a writer all of my life, but stopped writing for about 20 years. I became a Speech-Language Pathologist and quit working when we had kids. The military made this an easy decision for us. God reminded me through my blogging that writing is a gift, and He intends to use it for His good.
I am very compassionate and empathetic. I can almost feel other people's emotions sometimes. Writing helps me process that stuff.
I have two books partially written, but the real story I am working through is the toughest one to put on paper. I am a first generation American, and my parents grew up in Nazi Germany during WWII. They have endless stories. I love irony and how our stories bleed into each other's stories. The map of our lives are a masterpiece from God's eye-view.
4 Of My Favorite Things:
My husband and children. This is obvious, I know, but I have to put it here in black and white. They are the joy of my life and teach me how to become more like Him. (And those prayers for patience… well, He gives me ample amounts of practice).
Water. Give me beaches or lakes or rivers or streams (even a swimming pool). I love water and when I was a kid, they called me fish. <><
Freedom. I love the freedom to do what we love when we want to do it. It's one of the reasons we home school, and the number one reason I thank God for our military. I've heard endless stories from my parents about living in a place where freedom was far beyond reach. My German roots run deep, and I wait for the day to see my extended family again. I thank God my parents moved to America, and I thank God for the people who sacrifice for us every day.
God. The best for last. I thought I knew all I needed to know, until I met Him when I was 36. The more I learn about Jesus, the more I realize I have so much more to learn. The best part is, nothing and no one is beyond His reach. I process His transforming powers through prayer and words. And, so, I write.