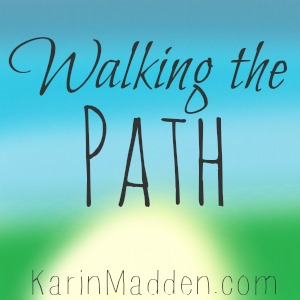 Day 1 :: Walking The Path
Day 2 :: That One Mistake We Make
Day 3 :: When You Think It's All Going Too Fast 
Day 4 :: When You Don't Get To Say Goodbye
Day 5 :: The One In The Mirror
Day 6 :: What We Find When We Look Back
Day 7 :: The Monsters We Can't See
Day 8 :: When The Answer Is No
Day 9 :: When You Wonder If They Will Stick Together
Day 10 :: Why You Are Not A Rock Star
Day 11 :: What Really Matters – A Letter To My Teenage Son
And sometimes the path you think you are walking (for 31 days) takes unexpected turns (and becomes 11 days).
I will keep walking and writing. Thank you for reading along as I follow His plans – not mine.